Through sharing my passion for natural, organic skin care, it is my goal to help you make a well-informed choice.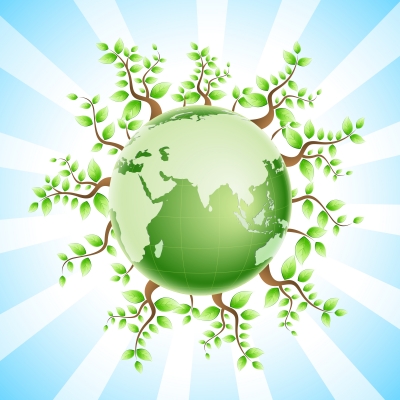 If you are a novice in natural organic skin care jungle, seeking to learn more, you've come to the right place. You want to know exactly what it is we're rubbing on our skin every day? Smart move! Join the club of critical consumers who are not fooled by appearances. Learn how to decipher those labels and find truly healthy skin care products for yourself and your family.
Are you already aware of how important it is to avoid toxic chemicals and use only the best organic skin care? Awesome! Perhaps you like to gather some more knowledge. Exchange a few thoughts on the subject and browse the bluntly honest users' experiences of many organic skin care products. Or check out some natural skin care recipes to make your own balms and potions.
What are the benefits of organic skin care?
Why should you favor organic skin care products over the (cheaper) regular ones?
The 'WHAT', 'WHY' & 'HOW' of organic skin care explains this in more detail.
Ready to get a bit technical?
Cosmetic ingredients to avoid gives a clear overview of the main synthetic ingredients you should watch for. Also mentioned are the risks for skin irritation and overall health hazards linked to these (widely used!) skin care ingredients. Good to know, if you want be able to distinguish organic skin care products, organic makeup and organic shampoo from the regular stuff.

Homemade: Natural Organic Skincare Recipes
If you're the slightest bit of a cook, you might enjoy making your own natural, organic skin care recipes. Making natural skin care recipes can be a lot of fun. I don't see them as a replacement of natural, organic skincare products or organic shampoo, but more as a nice addition, whenever you have time.
Now, even if you can't possibly boil an egg, don't have time for a potential mess – or the cleaning afterwards – no worries. Homemade is not the only way to cosmetics that are free of toxic ingredients. For all natural organic skin care recipes, I'll give you tips on where to find the best 'clean and green' ready-made alternatives.
Why buy organic skin care products, if you can make your own? Great question! Read more.
Professional Organic Skincare
A slowly but steadily growing selection of organic skin care products can provide you and your loved ones with the best organic skin care, organic shampoo and organic makeup. As much fun as it can be to blend organic skin care recipes, it's not easy to beat the best organic skin care, formulated by professionals. Read more.
Some random topics you might enjoy:
Is it oily skin, blemishes and/or acne you're dealing with? Find out more on how to care for your skin, with these great tips on natural face cleansers, the best adapted organic moisturizers and most efficient natural spot treatment. Because treating blemishes and improving acne with clean & green ingredients is possible. Doesn't that sound hopeful?
Let's have some fun analyzing the concept of a deliciously innocent-looking face cream. It's made with organic chamomile after all, so how bad can it be? Don't be fooled by design and semantics.
Mineral oil is made from petroleum and is suspected to accumulate in our bodies. Yes, there are studies showing mineral oil's side effects.
Care for your man. Find him an all natural deodorant – one he'll actually want to wear.
My own creamy homemade deodorant has been nothing but effective, from the very first try-out. It hasn't failed me since, despite being put to the test by a multitude of challenging (in the sweaty kind of way) situations. So no more 1 or 2 oz jars – this potion is worth having around, it doesn't go bad quickly (if at all?), is used daily and I wanted to have enough. Time for a monster batch.
Wanna play…?
A little "about me" in terms of skin care.
Click on the following mysterious links to find out where they lead. 😉
The one product I'm not sure I'll ever abandon, because it's simply too scrumptious – despite its not-so-perfect ingredients.
I would totally have a baby – like, tomorrow – just for these. Adorable.
There better be avocado's in heaven. My favorite food, and great for the skin in all sorts of ways, savoury or sweet.
Probably because I value honesty so much, I have a fascination for dirty little secrets.
What is the one beauty item you would take to a desert island? I believe Cindy Crawford said she'd go for one of these. As much as I see her point, there is something I would need more than all the others combined. Sunblock.
Your turn… !
Visit Naturally Organic Skin Care's profile on Pinterest.


Which beauty product would you pick to take to a desert island and why?
Also… if you have a topic you'd like me to address in a future article, I'd love to hear it.
Image credit: Digitalart (earth with trees), Ohmega1982 (lipsticks) / freedigitalphotos.net