Mocca dream? Really?
How can something called 'Mocca Dream' fit in with healthy smoothie recipes?
Well – you can thank the avocado for that. The beautiful, velvety green avocado meat gives this recipe it's creamy texture.
Did you know?
Avocado oil has skin nourishing properties and works against aging. The fruit itself can be mashed and applied to the skin as a purely natural, organic facial mask. Doing so much good to the skin on the outside of the body, it comes as no surprise that avocado's are very healthy to ingest as well. They contain a lot of vitamins (C, E, B6, K, folate), carotenoids as well as magnesium and potassium and the so called 'good' (monounsaturated) fats.
Ingredients
1.5 cup rice milk (can be substituted with soy milk, oat milk, almond milk…)
1 ripe avocado
2 tablespoons cocoa powder
1 teaspoon soluble coffee (I use decaf, due to my sensitivity to caffeine)
agave or stevia to taste
Steps
Cut the avocado in half and scoop out the inside.
In a blender, cover the pieces of avocado with 1.5 cup rice milk.
Add cocoa powder, stevia or agave and the little scoop of soluble coffee/decaf.
Blend, assess the thickness and possibly add a bit more milk.
I'm aware coffee is not considered 'healthy' at all, but this is such a tiny little bit and it adds such a lovely bite to the recipe. Hence the exception, allthough I'm not making it a habit to spice my healthy smoothie recipes up with coffee!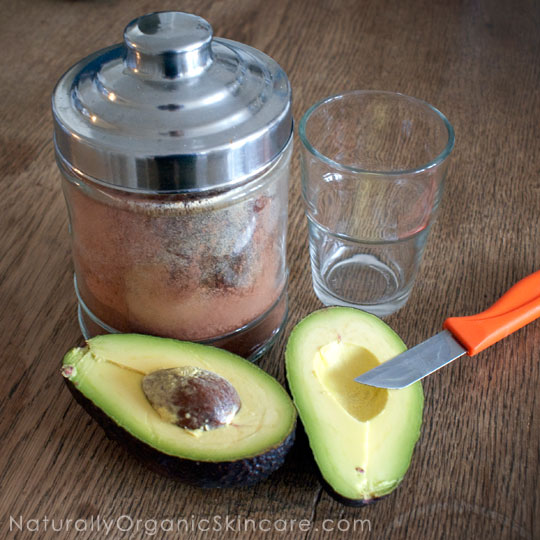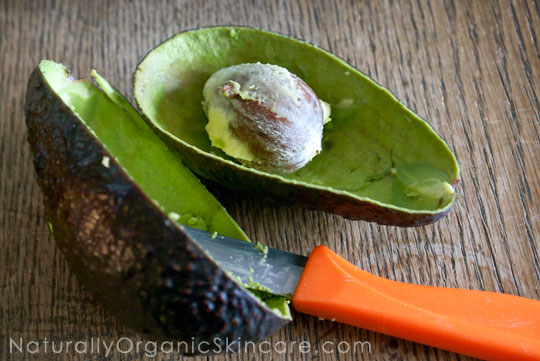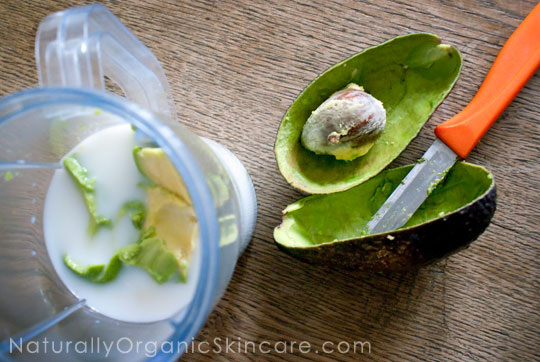 Where to find supplies for healthy smoothie recipes?
All ingredients should be easy to find in the local (organic) store.
If you're looking to get the non-perishable items online, here are some tips.
By the way, iHerb gives first time customers a $ 5 reduction. No minimum order is required. The only coupons I love are the ones that don't make you spend a lot before getting a little off! So if you've never used iHerb before, you can basically try any $ 5 goodie for free. Coupon code KEP632 can be used upon checkout for the five dollars off.
They have ingredients for healthy smoothie recipes, all sorts of superfoods, vitamins, a selection of natural organic skincare, shampoo and makeup… Even eco-friendly cleaning supplies, gentle for the skin and the environment, are available online at iHerb.
What if some of the ingredients come in larger amounts than what you needs for this healthy smoothie recipe?
Well, they don't perish easily and will stay good for a long time in the kitchen cabinet. If you're the slightest bit interested in healthy smoothie recipes, chances are you will be trying out a lot more. Cocoa, stevia and agave can be used in many other combinations ànd in healthy, organic cooking and baking recipes as well.