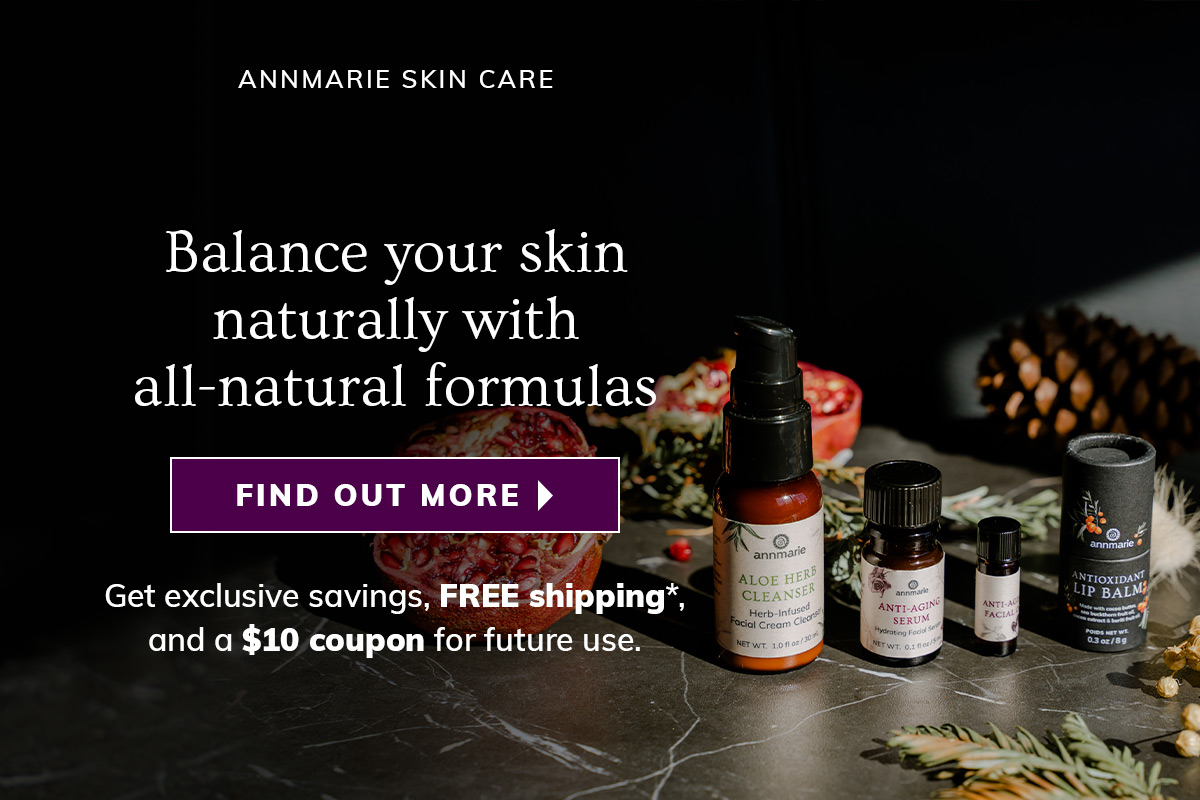 Time to round up the best baby wipes. After getting our baby through her first year happy and unscathed, if there is anything I'm without a doubt qualified to have an opinion about, this is it!
We're in it, the whole wet wipes, diapers, and nappy cream thing – deep in it. With no sight of the other side any time soon.
These are all important criteria in finding the best baby wipes:
Not tested on animals, or sold by a brand that is a major animal tester for other products they sell.
Gentle.
Non-toxic.
Made with natural ingredients, as much as possible from organic agriculture.
Biodegradable or compostable, at least to some extent.
Effective and pleasant to use. Let's call it 'frustration-free'. (Because sleepless nights don't tend to improve one's patience and irritability!)
It quite a demanding list indeed and not all baby wipes reviewed here meet all criteria. Many do meet at least some, though. I hope this overview can be helpful in determining which wipes would be the most perfect match based on the criteria most important to you.
Oh, no!
In full transparency, I should add that we have worked our way through a few boxes of wipes from main-stream brands. Shame on me. This was before I learned that common brands of baby wipes are not cruelty-free. Of course, *slamming my forehead* they're impregnated with lotion, after all. (Impregnated – get it? A bit late for that pun to be intended, if you already have a baby to wipe. But hey, if you're doing some pre-delivery research on the best baby wipes, the pun is for you.)
Animal testing
Did you know that many baby products, even diapers(!), are tested on animals? Diapers aren't just patch-tested against the animals' skin. Tests involve forcing lab animals to ingest different pieces of the materials used. That's a good enough reason for me to shop outside of the big brands for diapers, baby wipes, boycotting Huggies & Pampers as a whole.
Example of a statement on animal testing
Pampers is owned by Proctor & Gamble, Huggies by Kimberly-Clark. Proctor & Gamble also owns Always, Ariel, Bounty, Charmin, Crest, Febreze, Gain, Head & Shoulders, Olay, Pantene, Tide and Vicks. Kimberly-Clark's portfolio contains the brands Cotonelle, Kleenex, Kotex, and many more.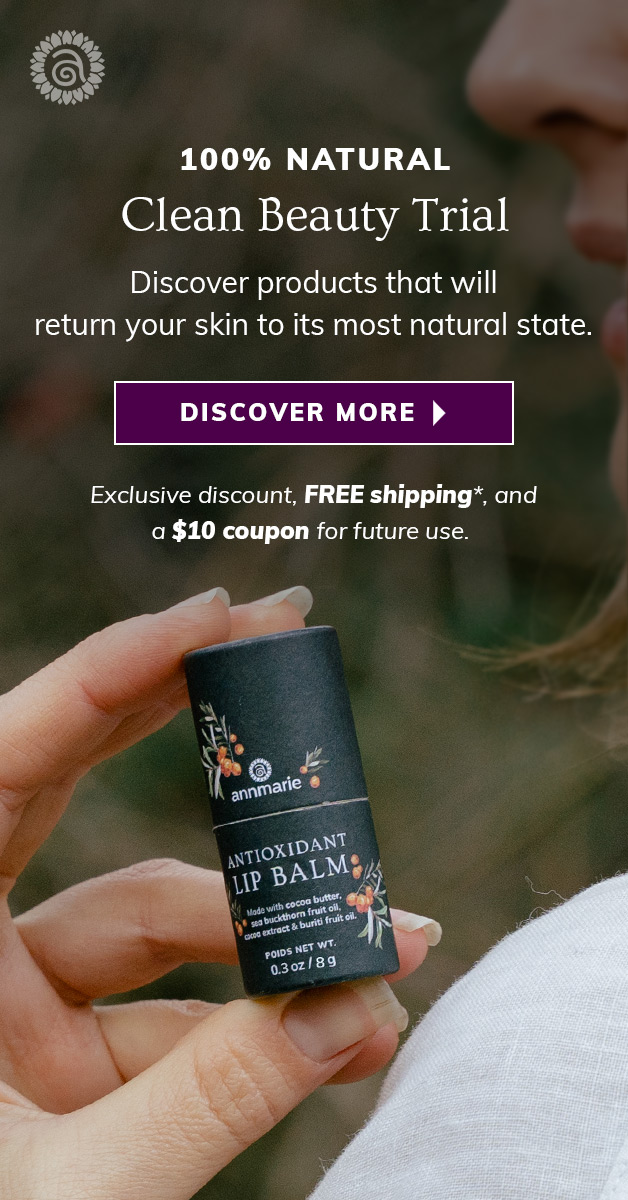 For example, this is the Kimberly-Clark statement on animal testing.
At Kimberly-Clark, we do not test our products, raw materials or ingredients on live
animals unless required by law, regulation, or a governmental authority or unless no
alternative method is available to ensure human safety prior to product use. In the rare
cases where no alternative to live animal testing is available, we strive to minimize or
avoid use of live animals. However, if such testing is unavoidable, we adhere to the
strictest ethical and legal standards.
It is basically a cookie-cutter paragraph – one many cosmetic and personal care companies like to use. They don't do it unless required by law, or if they can't find an alternative, which simply put means they do. Period.
Cruelty-free baby wipes: generally better, for many reasons
Aside from the animal-testing, there are additional advantages to choosing cruelty-free baby wipes.
Allergies to main-stream ingredients
Sensitive skin
No particular issues, just a preference for all natural skincare and ingredients
Consciously trying to be less wasteful by choosing organic or biodegradable products
Maybe one or two, maybe all of these apply to you or your little one. Good news: the brands that make cruelty-free baby wipes are usually the best options when it comes to the points mentioned above as well. The ingredients used in all wipes reviewed here are far more natural than those in a typical Huggies, Pampers or Kirkland wipe.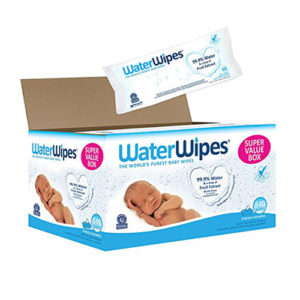 1. Water Wipes
Claiming to be "the world's purest baby wipes", water wipes have only two ingredients: water and grapefruit seed extract. They're so pure and simple that you could basically make them yourself.
Could, but you don't have to – and that makes all the difference. Because as a busy mom, nothing beats not having to make them yourself. Pulling as many ready-made wipes as you need out of a pack, as often as you need them is worth purchasing these (almost ridiculously basic) water wipes.
If you need additional reasons to feel better about buying a wipe that's hardly anything more than a wet rag, maybe it'll help to know that the water is from an Irish spring. It could very possibly be infused with leprechaun smiles and fairy dust.
Downsides
Water wipes are a bit smaller and thinner than other brands. They're in fact rather flimsy compared to field day, seventh generation and the honest company. They are also harder to get out of the packaging after the first half of wipes has been used. The second half of a pack is always wetter than the top layer (something to do with gravity and water trickling downward…?). Pulling these wipes out one by one is little tricky, but that's the case with a few other brands as well.
Doubling up with these wipes is hard, and I'm not sure why – is it the material, or the absence of other ingredients that causes a lack of friction? For messier situations, I absolutely need to be able to layer two wipes without them slithering apart in the wiping motion, so that's a bummer.
Best baby wipes for sensitive skin
Verdict: Ingredient-wise, they're really as pure and simple as it gets. Parents of babies with sensitive skin and allergies especially rave about water wipes. Twenty percent of the wipe material is biodegradable – which is better than nothing, but you're not supposed to flush them.
I find them okay, but not terrific. It is nice to have a pack of these laying around for face and hands though. Then again, my baby doesn't have allergies. They've won a bunch of awards and the National Eczema Association of America as well as Allergy UK and Afpral (France) sign their praise. If your little doesn't deal well with most other substances, Water Wipes could be ideal.
Where to find: Water Wipes on Amazon (US)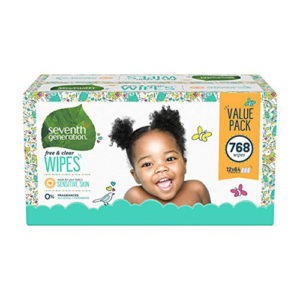 2. Seventh Generation "Free & Clear"
The Seventh Generation baby wipes packaging is not user friendly. Even if the resealable label doesn't come right off (completely off, and most eager to get lost, or stick to the carpet, or both) at the very first opening, it invariably refuses to reseal. A resealable label not being able to handle the one thing it's meant to do: multiple openings and closings? That's rather irritating. (Do you know the "you had one job" pictures on Pinterest?)
The wipes themselves are nice. Rather sturdy, soft and moist. They don't easily come out one by one either (this seems to be an issue with many wipes) so prepping a few prior to opening up a messy diaper is a must.
The ingredient cocamidopropyl PG dimonium chloride phosphate could possibly sometimes cause contact dermatitis, though I haven't had any issues with it.
Quite alright, and affordable
Verdict: Seventh generation's baby wipes are pleasant and efficient in use. The resealable label is flimsy. I put the whole stack of wipes in a wipe-dispenser, which does the trick at home. On the go it's still a pain. Upon further digging, it looks as though we may have been served the older packaging, as some reviewers mention theirs coming with a convenient flip-top.
Where to find: Seventh Generation wipes on Amazon (US)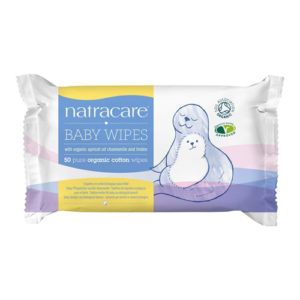 3. Natracare
Natracare is one of the main brands of natural feminine hygiene products. Purely based on the wipes' ingredients, I ordered these as baby's very first ones.
Despite an occasional reviewer complaining about the fragrance, I wasn't disappointed at all. Can't find anything wrong with the scent. Just a faint fragrance, nothing too overpowering, and I definitely don't see how one could have such an averse reaction to it. Fragrance is a very personal preference, of course. Perhaps we should keep in mind that some folks aren't used to anything other than heavy, synthetic scents.
Loved using these for my newborn
Natracare baby wipes are seriously some of the best for natural and organic skincare fanatics. They're made with organic plant-based ingredients and contain the purest (organically grown) essential oils. Part of the formula are lavender, geranium and mandarin essential oil, as well as hemp, sesame and sunflower oils, plus some aloe vera and jojoba.
Instead of throwing hard-to-pronounce terms at us lay folks out here, Natracare elegantly explains they use an amphoteric ingredient (with a long name) derived from rapeseed, that is approved by the Swedish Society for Nature Conservation.
Verdict: After trying a few other brands of natural baby wipes, I'll probably be going back to these sooner rather than later. I've come to love and trust the brand, enjoy the slightly larger size of the wipes and appreciate that they are made from organic cotton. The wipes contain organic ingredients, natural fragrance and they are compostable/biodegradable. Aside from all that, it has to be said that they're simply real nice to use, which is not to be underestimated.
Where to find: Natracare baby wipes on Amazon (US)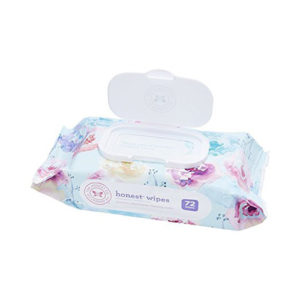 4. The Honest Company
Most things made by the Honest Company are very good. (Except for the toddler multivitamin packets: horrendously gritty and insoluble in water or food, of which I bought not one but two expensive boxes. It almost justifies throwing a temper tantrum.)
The honest wipes can be used "from cheek to cheek". Especially for slightly older babies and toddlers, that versatility is a real plus. They're made with natural ingredients and plant extracts of chamomile and cucumber (and a few more).
These wipes are made in China, but not tested on animals. Products meant for export aren't subject to China's disgusting animal testing laws. However, some people – understandably – prefer to not support China as a country at all, including all things manufactured in or exported from there.
Since we're talking about wipes, I'd like to mention another diaper change related product: their spray. Perfect for changes at home as well as on to go. Especially when your changing station is not located in the bathroom, the spray is nice to have on hand.
Another great option for newborns & sensitive skin
Verdict: The Honest Company wipes definitely rival Natracare when it comes to pure and all natural ingredients. The wipes are plant-based and supposed to be 90% biodegradable within 60 days. It should be said that they are a little bit less moist. Not necessarily a bad thing – there are people who prefer a slightly more dry wipe.
Where to find: Honest Company wipes on Amazon (US)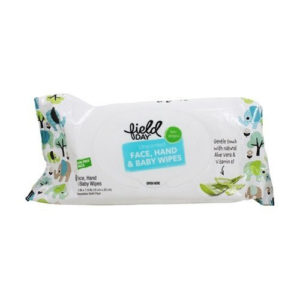 5. Field Day Baby Wipes
Everything generally wrong with plastic resealable packaging has been solved by Field Day. The resealable label is fortified and made rigid, which makes a world of difference. Short term it makes for faster and fault-proof opening and closing, long term it's a design that lasts as long as the pack of wipes does. Finally! Congrats, Field day, your packaging is beyond awesome.
The wipes themselves are easier to extract than most brands and don't cling together as most others do either. They're a tad stretchy (but not too much), not too wet (or dry), and have a very convenient, slightly larger size. It was love at first wipe!
Field day baby wipes are not just meant for the bum, but for everything, including hands and face.
Best baby wipes for diaper rash
Verdict: Brilliant is the word that comes to mind for Field Day's packaging design. Zero frustrations surrounding the opening, closing and grabbing the wipes – that's a most welcome change. Love the texture, size, moistness and the (absence of) fragrance.
Apparently, I'm not the only one to be enthralled here. Various reviewers mention this is the only wipe to clear up their baby's rash and not irritate the skin any further. Together with Natracare, Field Day is another one of my favorite brands.
Where to find: Field Day wipes on Amazon (US), or on Lucky Vitamin.
Comparing ingredients
For those of you who want to know exactly what's inside, here is an overview of the ingredients of each one covered in our best baby wipes review.
Water Wipes ingredients: Water, Grapefruit Seed Extract.
Seventh Generation ingredients: Water, cocamidopropyl pg-dimonium chloride phosphate (plant-based cleaning agnet), citric acid (plant-derived pH adjuster), quillaja saponaria wood extract (plant-derived cleaning agent), aloe barbadensis leaf extract (plant-derived skin conditioner), tocopheryl acetate (vitamin E) (synthetic skin softener), sodium benzoate (synethetic preservative), soft wipe material: wood pulp, polyethylene, polypropylene.
Natracare ingredients: Aqua, brassica campestris seed oil, glycerin, lauryl glucoside, polygyceryl-2-dipolyhydroxystearate, prunus armeniaca kernel oil*, levulinic aicd, parfum (citrus dulcis extract, amyrius balsamifer bark oil, coriandrum sativum (coriander) fruit oil, juniperus virginiana, citrus bergamia peel oil expressed, citrus amara, piper nigrum oil), sodium levulinate, sodium chloride, chamomilla recutita (matricaria) flower extract*, maltodextrin, prunus amygdalus dulcis (sweet almond) oil*, tocopherol, helianthus annuus (sunflower) seed oil, potassium sorbate, glyceryl oleate, dicapryl carbonate, sodium phytate, limonene**, linalool**. *Organic ingredient **naturally occurruring in the essential oils
The Honest Company ingredients: Water (Aqua), Glycerin, Chamomilla Recutita (Matricaria) Flower Extract, Cucumis Sativus (Cucumber) Fruit Extract, Glycyrrhiza Glabra (Licorice) Root Extract, Punica Granatum (Pomegranate) Extract, Peucedanum Ostruthium (Masterwort) Leaf Extract, Decyl Glucoside, Sodium Citrate, Citric Acid, Silver Citrate
Field Day ingredients: Purified Water, Sodium Cocoyl Hydrolyzed Soy Protein and Oryza Sativa (rice) Extract (natural cleanser), Aloe Barbadenisis Leaf Extract (aloe vera), Dehyroacetic Acid and Benzoic Acid and Natural  Vitamin E and Benzyl Alcohol (preservative system), Glycerin (Moisturizer), Potassium Sorbate (Preservative), Citric Acid (PH balancer).
Opinions & experiences vary
Cruelty-free baby wipes are easy to come by, especially online, where you'll find a myriad of choices. The ones reviewed here are some we've tried personally, which of course makes it a whole lot easier to write about.
To keep things interesting, all brands seem to be getting a certain number of both raving and negative reviews. Nothing can beat forming your own opinion through trial and error.
Please keep in mind that while cruelty-free products are often made with more natural ingredients, individual reactions to natural substances are always possible. The perfect wipe for one baby's sensitive skin can totally give the next little one a rash, or just not help clear up a pre-existing issue. Because we're all made differently, finding the best baby wipe can be a matter of some trial and error.
Going with cruelty-free baby wipes excludes BIG brands such as Pampers and Huggies. Their wipes happen to also contain a lot more synthetic chemicals than the cruelty-free ones. Two birds, one stone? Nah, let's make that two cheeks, one bum.
Bottom line
Water wipes aren't my favorite wipes for diaper changing, but they do have a cult following. Perhaps give them a try if your little one is allergic to literally everything else.
Seventh Generation wipes work really well, although some modern hippies and other ingredient-fanatics aren't unanimously happy with certain substances on the list, like sodium benzoate or tocopheryl acetate. Water wipes and Seventh generation are the most accessible and affordable ones.
The Honest Company wipes are great, and definitely part of the top three of best baby wipes if you prefer a wipe that is all natural, free of any ingredients that are the slightest bit controversial, and don't mind a wipe that's on the dryer side.
The ultimate best cruelty-free baby wipes in my experience are those by Natracare and Field Day. Natracare baby wipes are excellent ingredient-wise, great for the environment and lovely to use. They're available on Amazon here (with prime shipping).
Field Day wipes are really awesome, provided you don't mind the preservatives. Field Day wipes are not that well represented on Amazon, at least if you prefer not grossly overpaying (@11.99 for 72 wipes on Amazon, yikes). Luckily, Amazon hasn't taken over the entire internet yet. Just under $4 for the same amount of wipes, is a lot better: check 'em out on Lucky Vitamin.