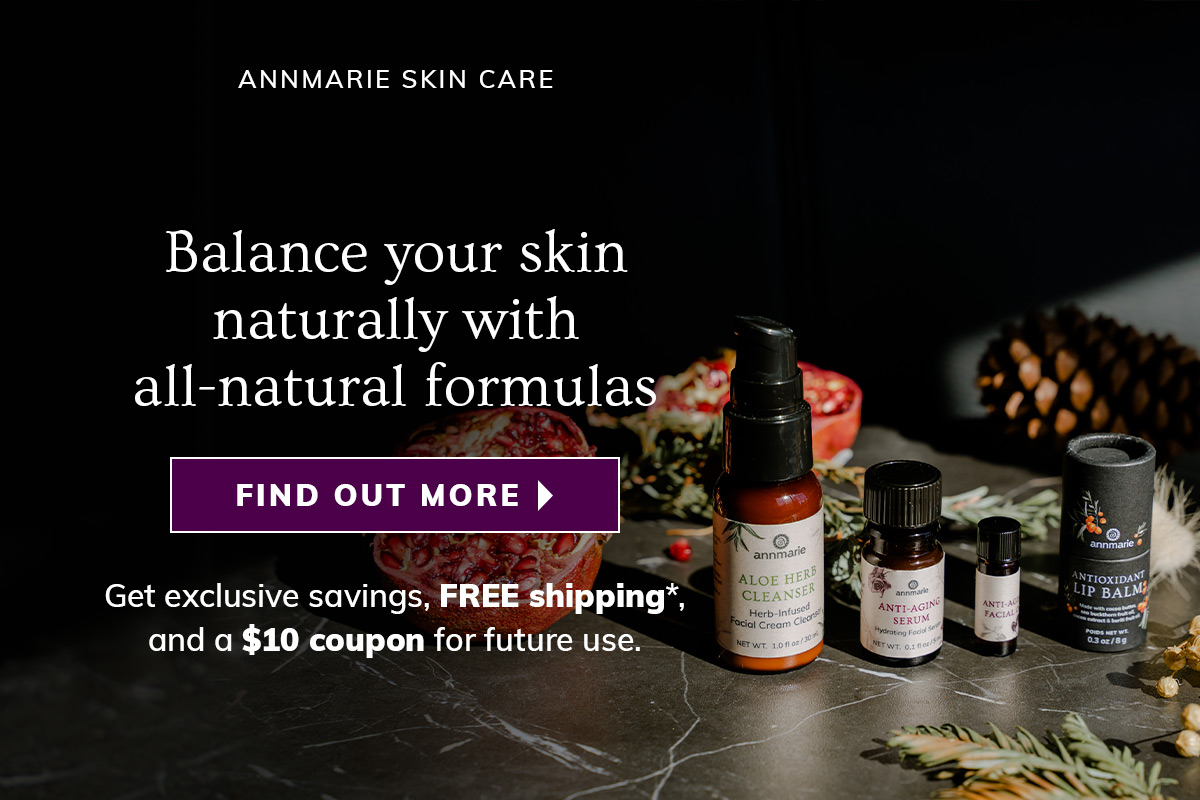 Hello there, new mom, dad, grandparent or caretaker! Looking for the best natural baby wipes? Maybe the ingredient list of some regular baby wipes caught your eye, and indeed… it doesn't look all that reassuring. Or maybe you are already waist-deep into natural living, and just curious what else is out there.
Before going over some of the best natural baby wipes on the market, let's take a peek at the ingredients in Pampers Sensitive baby wipes. Pampers is a leading brand that everyone knows and a good example for this purpose.
Water/Agua/Eau, Citric Acid, PEG-40 Hydrogenated Castor Oil, Benzyl Alcohol, Phenoxyethanol, Sodium Citrate, Sodium Benzoate, Xanthan Gum, Disodium EDTA, Bis-PEG/PPG-16/16 PEG/PPG-16/16 Dimethicone, Caprylic/Capric Triglyceride, Ethylhexyglycerin, Bisabolol, Chamomilla Recutita (Matricaria) Flower Extract, Aloe Barbadensis Leaf Juice, Polypropylene, Rayon, Lyocell.
While these baby wipes contain a little chamomile and aloe vera, see how these two plant extracts are literally the last two ingredients?
Ingredients are always listed in order of quantity. (Polypropylene, rayon and lyocell refer to the wipe itself, not the lotion.) There is more of everything else in this wipe, even preservative, than actual aloe vera. That "everything else" is also not natural at all, but a blend of various synthetic and heavily processed ingredients.
Not what I want to rub onto my baby's bum, or have her skin absorb multiple times a day and night! So which brand makes the best natural baby wipes? Truly natural ones, not just in name, such as"Huggies Natural Care" or "Pampers Natural Clean Wipes".
Finding the best natural baby wipes – it isn't hard, just takes a little time.
On a quest for something better, I like to check each brand's wipes for ingredients, whether the material is natural or even compostable, and (not unimportant) the cost per wipe.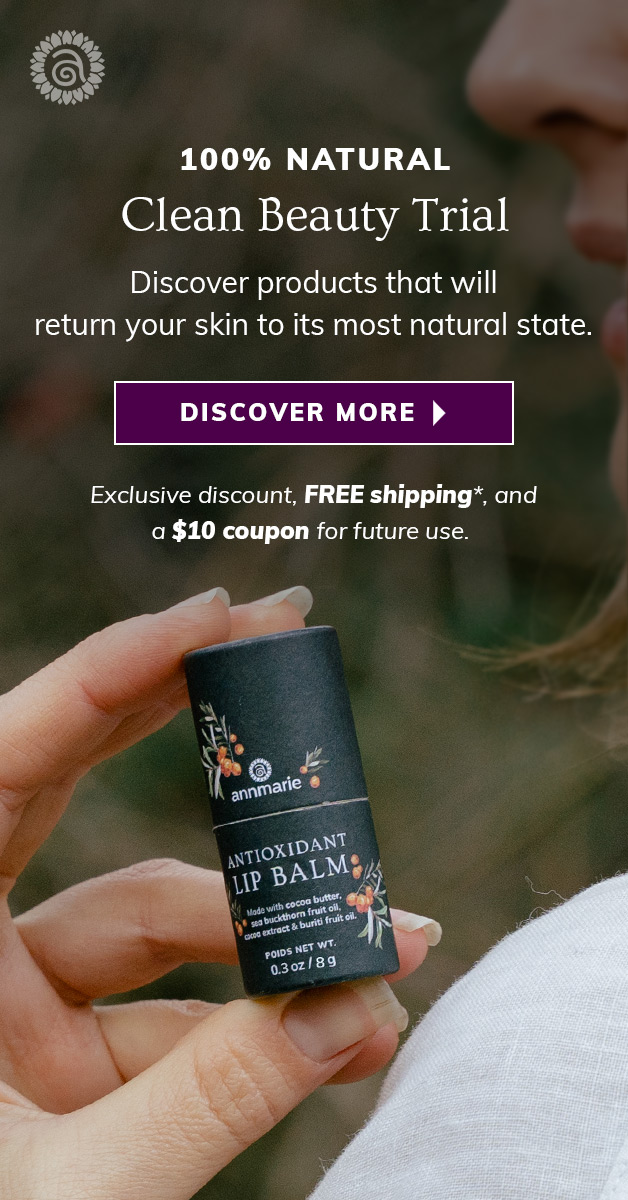 Four of the best natural baby wipes are placed in the spotlight – though not in order of importance – including their full ingredient list. In addition, you'll find a shortlist of other contenders for the title of best natural baby wipes at the bottom of this page.
1. Natracare Organic Cotton Baby Wipes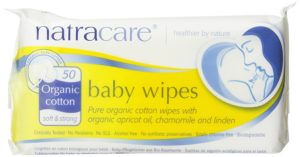 Ingredients:  aqua, olus oil (rape seep oil), glycerin, lauryl glucoside, polyglyceryl-2-dipolyhydroxystearate, prunus armeniaca kernel oil (organic apricot kernel oil), levulinic acid, parfum, sodium levulinate, sodium chloride, terpineol, limonene, linalool, chamomilla recutica (matricaria) flower extract (organic chamomille), maltodextrin, tilia cordata flower extract (organic linden), tocopherol, helianthus annuus (sunflower) seed oil, potassium sorbate, glyceryl oleate, dicaprylyl carbonate, sodium phytate.
Bio-degradable / compostable / organic:  Natracare baby wipes are made from organic cotton. As a general rule, Natracare does not encourage flushing things through the toilet, due to the time it takes to have everything "broken down" properly, and also because of the risk of getting stuck or clogging pipes. That being said, they are biodegradable. If you were to flush one of these wipes, it would not be the end of the world and most definitely not the most toxic thing to end up in the sewage.
Cost:
$0.15 per wipe if you get one pack of 50 for $7.69
$0.10 per wipe if you get 4 packs or more for $19.08
What do people say?
"Best natural baby wipes after homemade."
"For a wipe that is all natural the scent was to strong for me."
"These wipes did the job okay, but had a funny smell I couldn't get past. We got a pack of 4 and used them up. I returned to using Seventh Generation wipes instead."
"The scent was a bit unexpected, not bad, but I had previously been using unscented wipes so it took some time to adjust. Generous size makes for easy cleanup. Love that it's organic and biodegradable!"
"Seriously, take the time to look at the ingredient list and to educate yourself about other baby wipes and their ingredients. It's scary what they put in non-organic wipes. It's important that we introduce the safest possible products to our baby's sensitive skin – these are the best option around, hands down. We don't trust any other brand."
"These are my favorite baby wipes! They don't leave lint behind like the 7th generation wipes do; they are strong but gentle soft and they have a faint scent so they smell nice too. I've used Pampers Sensitive wipes, Seventh Generation wipes, Huggies Naturals, etc., and these are still the best natural baby wipes in my book."
"These are wonderful. I am trying very hard not to use too many products that will clog up landfills years after all of us are gone. I have a feeling no one realizes that almost all baby wipes do not break down (even ones like Seventh Generation!). These do. They also have a lovely scent, stay moist, and do not irritate my son. They are definitely more expensive, but I feel that the fact that they are bio-degradable makes it worth it."
2. Caboo Bamboo Baby Wipes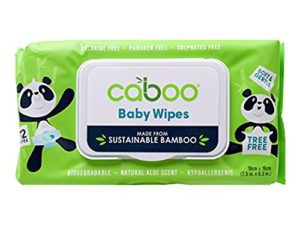 Ingredients:  Purified Water, Aloe Barbadensis Leaf Extract, Chamomilla Recutita Flower Extract, Glycerin, Polysorbate 20, Citric Acid, Lonicera Japonica Flower Extract, Lithospermum Erythrorhizon Root Extract, Caprylyl Glycol, Phenoxyethanol, Potassium Sorbate, Vitamin E, Aloe (fragrance).
Bio-degradable / compostable / organic:  Caboo baby wipes are made from sustainable bamboo spunlace. They are compostable and biodegradable, although it says on the packaging not to flush them – perhaps for the same reasons as explained by Natracare.
Cost:
$0.20 per wipe if you get a 30-pack for $5.99
$0.10 per wipe if you get 12 30-packs for $57.58
What do people say?
"The wipes smell amazing! A mix of aloe and calming chamomile(?) is just a million times better than that of alcohol and fragrance in most wipes. Not only do they smell wonderful, but they feel great too! They feel like strong, soft, little towels and not flimsy wipes!"
"These wipes are super strong, I'm impressed. Each wipe isn't as big as your standard "wipe" but they get the job done just as well, if not a little better. The thing I can't get over though, is the smell. May not bother others, but it bothers me. It's not a chemical smell, definitely plant, obviously probably what bamboo smells like. I have a very sensitive nose, and the smell of these is just way too overpowering for me."
"Caboo Bamboo Baby Wipes are Absolutely FABULOUS. Love the light, pleasant Aloe scent and wipes are sooo amazingly soft to touch, yet strong enough to do the job."
"I can't say enough about this great product! Not only does it work great, but I love the affordable price too! I'm super duper happy with my purchase!"
"Very soft, doesn't rip apart like other wipes. Cleans well. I like the fact that it is all natural, no chemicals."
3. Earth's Best Tender Care Baby Wipes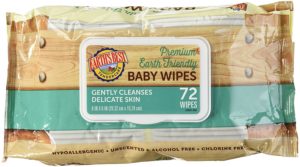 Ingredients:  Aqua (purified water), Aloe Barbadensis leaf extract (aloe verat), Oryza sativa (rice) extract, Sodium cocoyl hydrolized soy protein, Tocopherol (vitamin E), Glycerin, Citric acid, Dimethicone copolyol, Phenoxyethanol (preservative), Potassium sorbate (preservative.
Bio-degradable / compostable / organic:  It says that these wipes are "cloth-like" and chlorine free. Aside from that, I can't find any information on what the wipes themselves are made of.
Cost:
$0.10 per wipe if you get a 72-pack for $6.90
$0.04 per wipe if you get 12 packs for $36.08
What do people say?
"These baby wipes work well and have no scent which is important to me."
"I emailed the company and complained. Apparently so did a bunch of others. They sent coupons, reformulated wipes and a note. This latest order was the new and improved wipes. I love them again. Smaller packaging, better opening and the same cloth like wipes. Not only did they take my complaints/suggestions seriously but they rectified the situation. They are now one of my favorite companies and a I will continue to recommend them to all."
"This is an absolutely outstanding product. We selected these to use on our baby boys (now 3 and 18 months), after doing tons of research and seeing very high marks for this product on the Environmental Working Group website. Given family history of severe eczema, we were concerned about the possibility of skin irritation. So, after using this product numerous times daily of over three years at this point, I stand before you and declare that we have never had any kind of diaper rash."
"They changed the wipes about 3 months ago. Beware of the name: from "tender care" to "premium". The previous one (tender care) was a true 5 stars, these are just one. They simply do not track what needs to be tracked. I'd say that the 5 star ratings on Amazon are for for the previous version."
4. Seventh Generation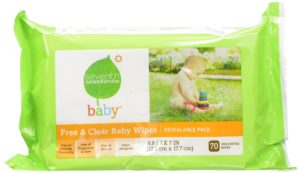 Be aware of the difference between two types of Seventh Generation baby wipes. The first kind called Free & Clear was brought back after numerous complaints. They've also kept the "new", second type alive under the name Thick & Strong.
Hard to tell which one is now most popular, as both have quite a loyal following… (as well as a small but die-hard group of haters.) I also find it very hard to tell which one is which, so I hope I'm making the proper distinction below. Confusing, yes, and quite honestly a bit irritating.
Thick & Strong ingredients: Water, cocoamidoproply pg-dimonium chloride phosphate, sodium benzoate, quillaja saponaria wood extract, citric acid, aloe barbadensis leaf extract, tocopheryl acetate.
Free & Clear ingredients: Water, cetyl hydroxyethylcellulose (plant-derived cleaning agent), glycerin (vegetable oil derived), citric acid (provides stability and pH balance), aloe barbadensis leaf extract, tocopheryl acetate (vitamin E acetate), potassium sorbate and sodium benzoate (food-grade preservatives).
Bio-degradable / compostable / organic:   No. The "Thick & Strong" wipe material is a blend of wood pulp, polypropylene and polyethylene. The "Free & Clear" wipe material is a blend of polyester (synthetic) and rayon (plant-based) processed without chemicals containing chlorine.
Cost:
$0.22 per wipe if you get one pack of 64 (Thick & Strong) for $14.33
$0.03 per wipe if you get a stash of 384 for only $12.91
$0.04 per wipe if you get a stash of 384 Free & Clear wipes for $14.24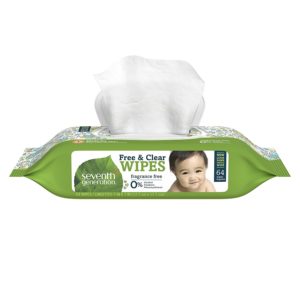 What do people say?
"Super duper moist wipes! I love these. All natural, she hasn't had a diaper rash since I changed her over to these over 8 months ago! I was using pampers sensitive and normal pampers wipes, they don't compare to these. I only order them from Amazon because it is such a good deal compared to the store prices."
"My son was just a couple days old and he got a diaper rash while using these – changed diapers and eventually these wipes. Opened another package to try again now that he's 2 months and the rash returned immediately. Will never buy again."
"These are terrible. They rub lint everywhere and don't even really clean much without deteriorating and falling apart. Would NOT recommend."
"I switched to Seventh Generation baby wipes after my son kept breaking out after using other wipes, even the sensitive ones. We have been using these for about 2 months now and I have not seen any breakouts/rashes since switching wipes/diapers to Seventh Generation. I also use less because they are very thick and strong and have a little soapy feeling."
"I wish I would have tried these sooner! My son has sensitive skin and I always used pampers sensitive (got a big box for cheap) but the smell was bad and they were slimy feeling. I tried babyganics but they were really thin. The seventh generation has kept my baby's bum clean and they are thick and nice quality. I finally found the best natural baby wipes and perfect bum wipes!"
"Best combination of moisture without leaving residue, size, cleaning power, price, environmental credentials and lack of nasty chemicals. In case you can't tell, we love 'em!"
"Great because there are no weird chemicals. You do need to wet these wipes if you intend on actually cleaning the baby, which is fine. Very mild."
Editor's Choice
And the best natural baby wipes title goes to… (drum roll) Natracare's Organic Cotton Baby Wipes, because:
They don't contain any phenoxyethanol, sodium benzoate, dimethicone or polysorbate 20, whereas some of the other wipes do.
The material (cotton) is also natural, and organic – not synthetic like the Seventh Generation Free & Clear wipes.
No comments from other Natracare reviewers mention any problems with their baby's skin. On a few rare occasions, users of other wipes report baby getting a rash. This can of course be due to a personal sensitivity to one of the ingredients (yes, even the natural ones) or even something else entirely. Allergies/sensitivities are totally personal and can always happen (with Natracare or any other brand) so please be sure to test the wipe on a small patch of skin, to make sure the ingredients agree with your baby's skin.
On a personal note, other Natracare products are great and it is already one of my trusted brands.
The best natural baby wipes? Subjectivity rules!
The one thing that stands out from this overview is the variety of strong (!) opinions, both pro and con, on so many different brands. The best natural baby wipes for one person seems to be the next person's nightmare in either texture, scent, or both. The term "natural" is fairly straight forward, it isn't that hard to take an objective look at the material and ingredients wipes are made of. Calling the best natural baby wipes on the other hand is clearly very much a matter taste.
Other "best natural baby wipes" contenders:
Burt's Bees
Water Wipes
Happy Little Camper
Babyganics
Aleva Naturals
Fresh N Clean
Jackson Reece
Baby Bits (Wipes solution)
I'll look further into each one of these brands to check whether we've left out any good ones.
If you want to share your experience and tips on the best natural baby wipes, please leave a comment below!