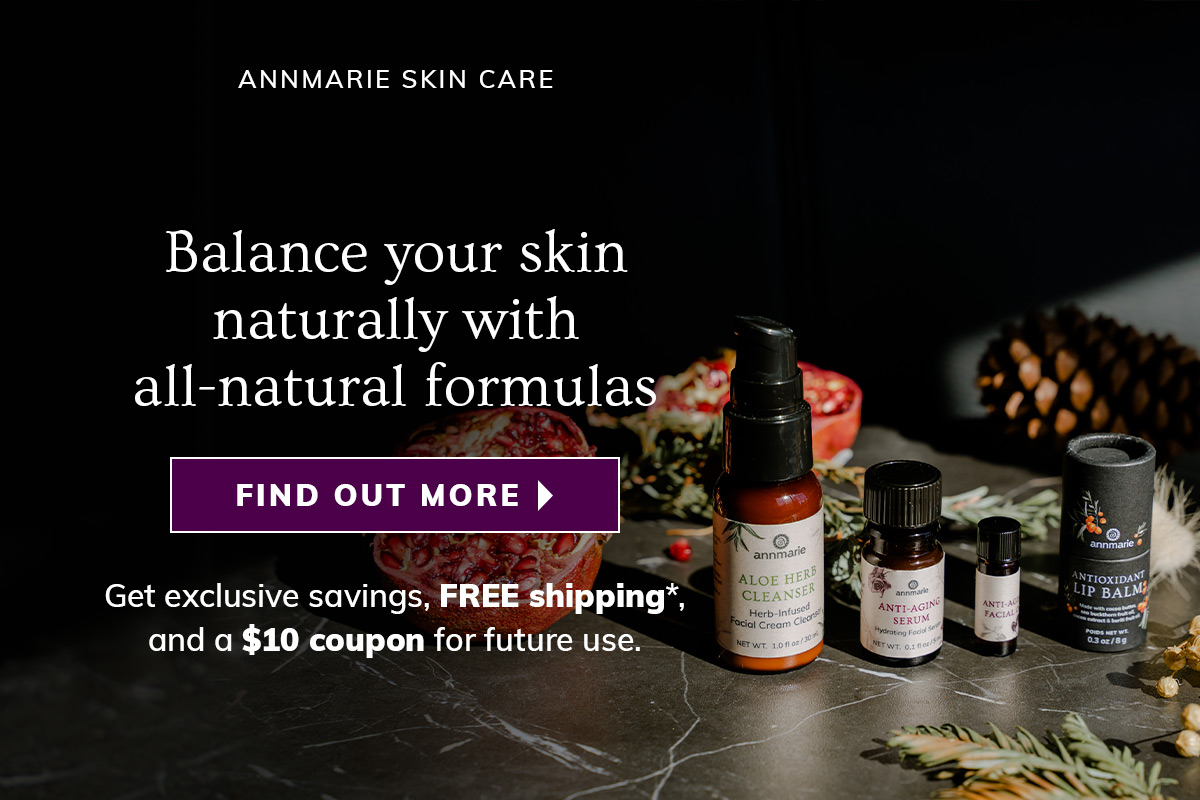 Organic hemp oil 24 hr rescue cream by Dr Organic skin care reviewed.
Packaging
The organic hemp oil 24 hr rescue cream comes in a heavy glass jar in cardboard box. Emphasis on heavy, because it is a sturdy little jar! Are you travelling or otherwise concerned about weight? Know that this jar will probably not be the lightest item in your toiletries-bag. It is very pleasant in use though, as well as nice to look at. So nice, that I'll be saving it to use for something homemade.
Texture
The organic hemp oil 24 hr rescue cream is white and has a semi-thick but still slightly airy texture. It spreads out very well and leaves the skin feeling soft and well nourished.
Scent
The scent of the rescue cream isn't very strong. Something light, fresh and natural. I can't imagine anyone being really bothered by its fragrance, as it is rather discrete and consists of mere whiffs of the essential oils in the formula. The organic hemp oil 24 hr rescue cream doesn't smell at all floral or feminine, so it could easily appeal to both men and women. (Or kids!)
Ingredients
Ingredients, INCI: Aloe barbadensis leaf juice, Aqua, Cetearyl alcohol, Glycerin, Cetearyl glucoside, Borago officinalis (Borage) seed oil, Cera alba (Beeswax), Prunus amygdalus dulcis (Sweet almond) oil, Brassica campestris (Rapeseed) sterols, Cannabis sativa (Hemp) seed oil, Zinc oxide, Rosa moschata (Rosehip) seed oil, Theobroma cacao (Cocoa) seed butter, Equisetum arvense (Horsetail) extract, Humulus lupulus (Hop) extract, Hibiscus sabdariffa flower extract, Sodium hyaluronate, Dipterocarpus turbinatus (Gurjum balsam) oil, Cymbopogon martinii (Palmarosa) oil, Eucalyptus globulus leaf oil, Rosmarinus officinalis (Rosemary) leaf oil, Cinnamomum camphora (Camphor) bark oil, Mentha piperita (Peppermint) oil, Pogostemon cablin (Patchouli) oil, Pelargonium graveolens (Geranium) oil, Vetiveria zizanoides (Vetiver) root oil, Citrus limon (Lemon) peel extract, Cupressus sempervirens (Cypress) seed extract, Litsea cubeba (May chang) oil, Lavandula hybrida (Lavender) oil, Glycyrrhetinic acid, Glyceryl caprylate, Tocopheryl acetate, Sodium phytate, Xanthan gum, Phenoxyethanol, Sodium benzoate, Potassium sorbate, Citric acid, Citral, Citronellol, Limonene, Farnesol, Geraniol, Linalool.
As mentioned in the scent paragraph, Dr Organic hemp oil 24 hr rescue cream contains essential oils. Quite a list of healing goodness here: palmarosa, eucalyptus, rosemary, camphor, peppermint, patchouli, geranium, vetiver, lemon, cypress, may chang and lavender.
Vegetable oils used are borage, sweet almond, rosehip and of course hemp. (Also: cocoa butter.) I must have studied this lengthy ingredient list before buying the rescue cream, but I'd honestly forgotten how many healing oils and extracts it contains. Looking through the list again now, after using the entire jar, it makes sense how much my skin has been appreciating this concoction.
What I like about Dr Organic Hemp Oil 24 hr Rescue Cream
The abundance of healing vegetable oils, essential oils, and cocoa butter.
The presence of hyaluronic acid (sodium hyaloronate).
Overall, a great natural selection of ingredients.
Leaves skin soft, soothed and moisturized.
Very versatile: can be used as face cream and for other parts of the body, basically wherever skin issues present themselves. Also works in cold and hot weather.
What I like less about Dr Organic Hemp Oil 24 hr Rescue Cream
Contains Phenoxyethanol as a preservative. (Although with the amount of finger-dipping in an open jar, a solid preservative is a must.)
Final Thoughts & Other Organic Skin Care Reviews
I've used the organic hemp oil 24 hr rescue cream on my face in both cold and warm weather and for my skin it did very well in both. With so many healing oils, the organic hemp oil 24 hr rescue cream could be used for other things, such as eczema or rashes, which is probably why it goes by a more versatile sounding name than just "face cream". (Dr Organic has other creams that are specifically labeled "face cream" instead of "rescue cream".)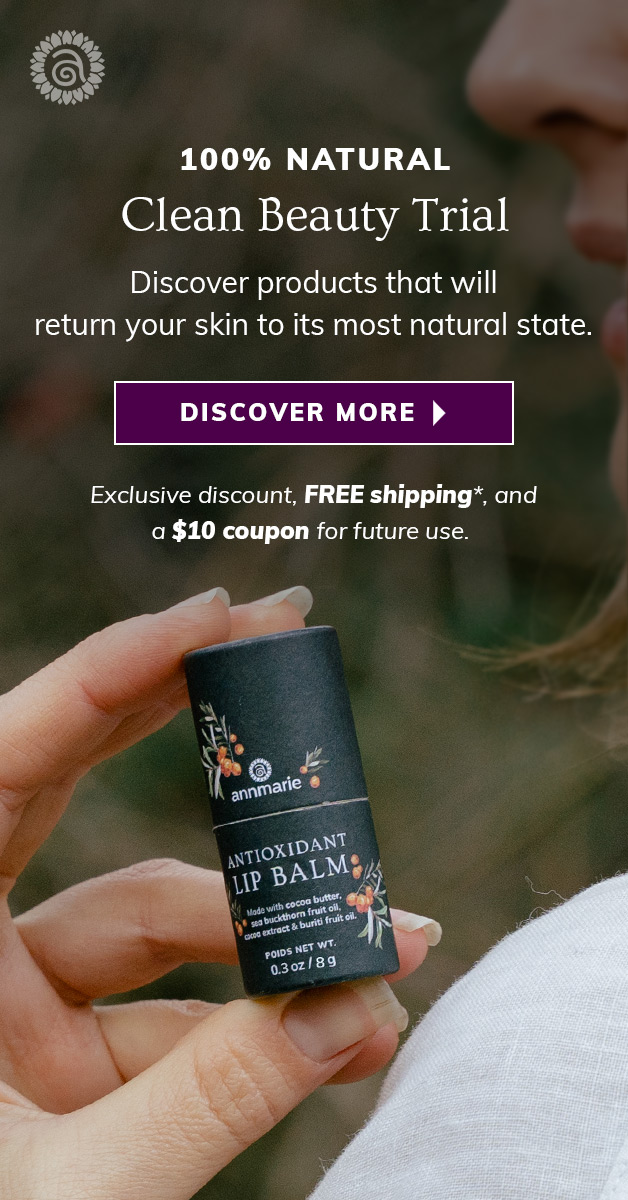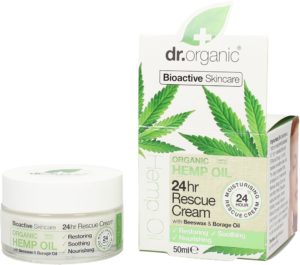 That being said, for my sensitive skin in need of some moisturizing, soothing and protecting from cold temperatures, it did great. My mid-thirties face definitely needs the nourishing piece, while something that doesn't clog pores or aggravate an occasional breakout is also still welcome. Dr Organic hemp oil 24 hr rescue cream promises to restore, soothe and nourish, and indeed… it does all that.
What other people say:
"From the first time I used it, I noticed a difference in my skin. I had started to get dry patches and since using the Hemp Oil range I can notice a change."
"Love the smell of the whole hemp range, very unisex."
"My skin has intolerant tendencies and it is quite difficult to get a good face cream that would not make it react all weird. I was super happy with this cream! Perfect texture, it leaves my skin all nice and smooth, no spots, no redness, nothing. It`s a great primer for make-up too."
"Found this cream thick and light, easy to apply and absorbs. This is good for my sensitive dry skin. The scent is mild too, feels good on the skin, would recommend."
Where to find:
At Ecco-verde.com, where shipping starts at $16.92 for a parcel under 1 kilo (the heavier the more expensive it gets). If you want to pay almost as much for delivery as for the cream itself, then this is the place. If you'd like to pay even more for shipping… [sarcasm alert] …you can also have it delivered from IAFstore.com, for a whopping 25 euros in shipping costs.
I got Dr Organic hemp oil 24 hr rescue cream at a store abroad, and have found it almost impossible to find in the US. The above options are not at all appealing to me, since I'm a bit cheap when it comes to shipping costs. 😉
Even Amazon doesn't sell Dr Organic hemp oil 24 hr rescue cream. Other Dr Organic hemp products are available at more or less outrageous prices, not at all reflective of what they would cost in a local store. A different Dr Organic rescue cream – Dr Organic manuka honey rescue cream – is on Amazon at a good price ($21.95 with free Prime shipping).
Read More:
What do you think of Dr Organic skin care? Please share your own organic skin care reviews and tips!