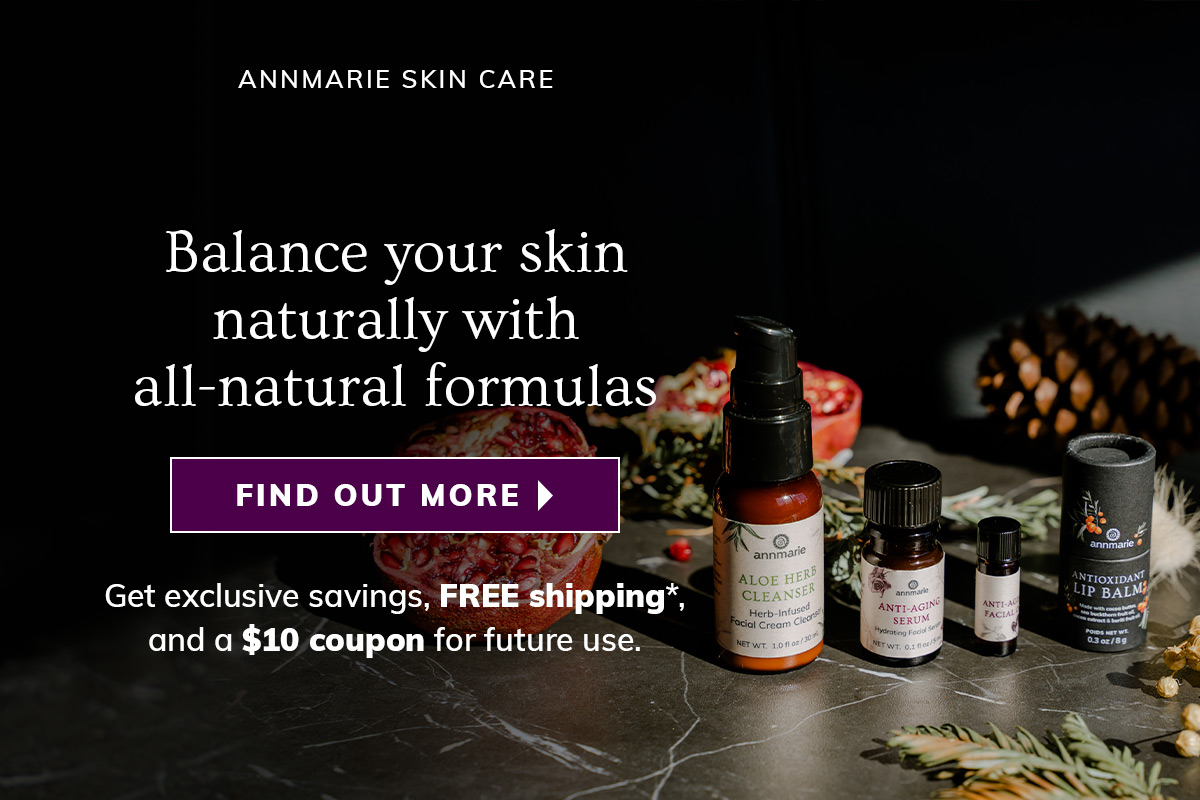 Multitasking cosmetics are the best. Tinted moisturizer is one of those key items. The best organic tinted moisturizer with SPF is an eco-conscious shopper's dream because it gives your skin that extra protection. But even without SPF, the right tinted moisturizer can really make your skin look better in a most discrete way.
Of course, a traditional foundation gives great coverage; that is its main purpose after all. However, tinted moisturizers do give the skin a healthy glow all while providing some coverage as well.
Since this is in addition to all the other perks (SPF, moisturizing and/or anti-aging properties, color-correcting pigments) – I'll choose one of my favorite tinted moisturizers over those full-coverage foundations almost any day!
Table of Contents
Quick Overview: Best Organic Tinted Moisturizer With SPF
Pacifica Alight Multi-Mineral BB Cream: Affordable and widely available, 100% vegan & cruelty-free. This is a good tinted moisturizer, though not organic. Works for most skin types. If you have drier skin, you might benefit from something with some more hydration underneath. No SPF.
Beauty by Earth Tinted Facial Sunscreen SPF20: For a tint and sturdy SPF. This is actually a tinted sunscreen, but it works wonderfully well as a tinted moisturizer when preventing sun damage is the goal.
Green P3ople Age Defy+ Tinted DD Moisturizer: Great choice for mature skin, as it uses plant stem cell tech from sea fennel to fight wrinkles, fine lines, and other skin aging concerns. SPF 15 and 98% organic. Gives skin an even tone, with some powerful anti-aging skin care benefits added in.
Coola Organic Mineral Matte Tinted Sunscreen: Best choice for oily skin, with a matte finish, and surprisingly decent coverage. SPF 30.
Andalou Naturals BB Cream: Reasonably priced and widely available. Has a dewy finish (and organic ingredients despite it not being in the name!) Great for normal-dry or mature skin. (SPF 30)
Coola Organic Rosilliance BB Cream SPF30 & Juice Beauty Tinted Mineral Moisturizer BB: Two excellent contenders that I haven't yet tried personally – but you probably should. More details are below.
100% Pure Fruit Pigmented Tinted Moisturizer: No SPF but it comes in no less than nine (!) different shades, from very light to very dark.
Check the price for each one listed with this helpful overview.
Tinted Moisturizer Versus BB, CC & DD Cream
You've probably heard these terms bouncing around: BB cream, CC cream, DD cream… and then there's what we call tinted moisturizer. Or are they all tinted moisturizers?
Confusing, much?!
Here's a quick run-down of what each one means exactly and what it does/what it's for.
BB cream
BB stands for beauty balm, so this technically adds up to "beauty balm cream". I think we can all agree that sounds a little silly… so let's just stick with the abbreviation from here on forward.
BB cream is hydrating and a good choice for dry skin types.
If you're after a more radiant but natural flair, and not something quite as polished as a classic foundation, BB cream is the way to go.
CC cream
Here, the letters stand for "color correct".
CC cream typically has a lighter and more matte texture.
They're excellent for oily skin and provide light coverage.
DD cream
DD stands for daily defense
This cream fulfills multiple roles – it is the perfect face care for everyday wear.
What does it do? Moisturize, and protect against the elements, UVs, or even pollution. DD cream typically contains nutrients or anti-aging properties as does a moisturizer. It is formulated to correct skin tone and offers some degree of coverage.
The Top 10 Best Tinted Moisturizers In Review
Over the years, I've tried a list of tinted moisturizers and BB, CC, or DD creams.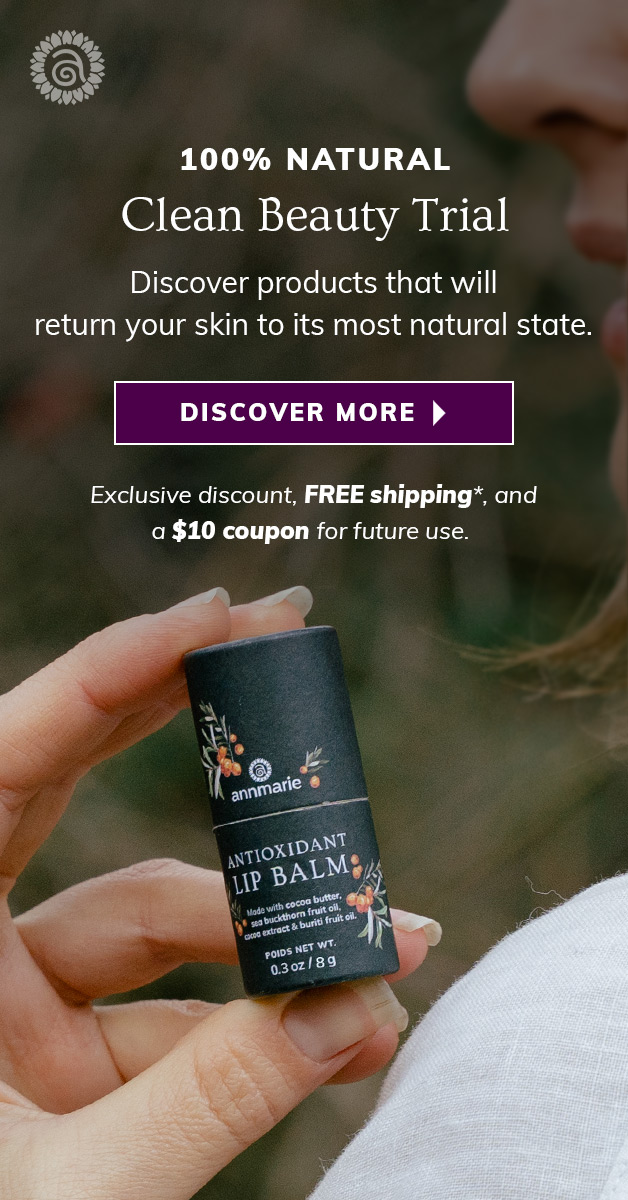 Always natural (or natural-ish) and if possible also with organic ingredients, so if those things are important to you, we're on the same wavelength here.
I'll describe them in use as best possible.
Because let's be real: what is best for one person is not guaranteed to be another person's favorite as well. How well you like a product depends on so many things. Skin type is up there, and how much coverage you're looking for.
About Shades
Even if you like everything else about a tinted moisturizer if they don't have a perfect match for your skin color you're still left searching.
Some brands are better than others at providing options.
As someone with a light skin tint, if the lightest available shade is a medium beige, you bet that'll be too dark for me. And I'm probably not the only one who hates it when cosmetics are served in exactly one or two shades of generic beige. If your skin tone is anything other than that, you know what I mean, right?
So we'll look at options in that area, too.
About SPF
Other important details are whether you have sensitive skin and how much sun protection you're looking for.
Spoiler: do not go out in the sun expecting too much from a tinted moisturizer. Your skin will thank you. Even the best organic tinted moisturizer with SPF can not protect your skin adequately from those burning and aging UV rays.
As you can deduct from the light coverage of these moisturizers, they may contain some mineral sunscreen ingredients. The dose, however, hardly matches up to the strength of actual sunscreens. Those are so much more concentrated and loaded with mineral SPF, offering more protection.
Use your best judgment here – if you'll be trotting across a few parking lots, then maybe a tinted moisturizer will do. If there is more outdoor fun going on than that, add some actual sunscreen or sunblock lotion.
Beauty by Earth Tinted Facial Sunscreen
To kick off the compilation, maybe a facial sunscreen is unexpected. But this one doubles as a tinted moisturizer like no other. And, as a sunscreen, of course, it has SPF!
Beauty by Earth is a very natural brand. Don't be fooled by the name of their tinted facial sunscreen. Even Beauty by Earth says this is: "Perfect for moisturizing your skin with a little coverage."
If both a tint and adequate sun protection are what you are after, look no further than this tinted facial sunscreen.
While some tinted moisturizers claim to provide SPF30 and this one is "only" SPF20, I'm not certain it is an exact science. Some products with an alleged SPF30 give such sheer coverage that it raises doubts as to where the SPF comes from. This facial sunscreen goes on thick enough to protect against free radicals. I trust it to prevent the fine lines and dark spots caused by UVs and haven't gotten burned yet.
And maybe because it contains so many natural ingredients, it manages to fill the role of a moisturizer, too. Aloe vera, coconut oil, sunflower oil, jojoba oil, and even argan oil are some of the key ingredients. Essential oils of cypress and pink grapefruit give this lotion a lovely scent.
Save 10% On All Orders with code BEAUTYBYEARTH at
BeautyByEarth.com
Estelle & Thild Organic Tinted Moisturizer
Instant love here!
This exclusive tinted moisturizer made in Sweden has me at a… how do say… disadvantage. I've tried both the foundation by the same brand and the organic tinted moisturizer.
The latter is exactly what you would expect from the foundation's baby sister. Less dense, lightweight, and very flattering.
(That's not to say the foundation was not wonderful, too, but it is clearly not a moisturizer and covers way more. And this post is about tinted moisturizers, not about organic foundations.)
Check out the detailed review: Review: Estelle & Thild Organic Tinted Moisturizer.
Madara Sun Flower & Moon Flower Tinting Fluid
Madara is a wonderful brand and I'm very fond of their anti-aging range especially. However, these tinting fluids are perhaps their only product that I would not recommend.
Madara Sun Flower Tinting Fluid is very sheer and lightweight. It gives a hint of sun-kissed skin, little to no coverage, and no sun protection.
Moon Flower was even more disappointing, not giving much coverage either all while bringing to the table a strange pinkish-beige tint. I'm not certain what it is supposed to do, and it certainly costs a pretty penny so as far as I'm concerned this product lack purpose big time.
Read more in this review of Madara Moon Flower Tinting Fluid.
Both of these give much lighter coverage than any other one of the organic tinted moisturizers mentioned here, and they are not all that buildable. It appears both these fluids do have a fanbase, though, so to each their own.
COOLA Organic Mineral Matte Tinted Sunscreen SPF 30
This one is probably the best organic tinted moisturizer with a high SPF for oily skin. It has an interesting texture, almost like a mousse. Once it hits the skin, it turns very matte, which was unexpected.
It is very flattering, though, and would work for other skin types than oily or acne prone too. It's marketed as an outdoorsy product – well, this is a sunscreen, after all, so that makes sense.
Coola has another contender that made it onto this list, their organic Rosilliance BB cream, which you'll find further down.
Coola's organic mineral matte tinted sunscreen goes on so lightly that I was not expecting much but then found myself looking in the mirror to witness something rather pretty happening to my skin. Despite the airy, fluffy texture, of which I was honestly not expecting any coverage at all, it managed to come very close to the perfect amount of coverage.
Andalou Naturals Perfecting Beauty Balm
Andalou Natural is a great natural, organic skincare brand. They use fruit stem cells, just like Juice Beauty. However, price-wise, Andalou is more affordable. And Juice Beauty's cheaper little cousin has a lot going for it.
My favorite Andalou Perfecting BB Beauty Balm with reservatrol Q10 is available in exactly one tint. So it will either work for you or not.
While it is on the darker side for light skin tones, it has been one of my staples when living in the tropics. For years, this tube lived in my purse. Of course, it helped that a local store carried the entire Andalou Naturals range.
Sure, there was the occasional pining for other tinted moisturizers from the random samples I got sent with mail orders. That said – this one simply was the best organic tinted moisturizer with SPF I could score locally.
While not really flaunting the fact, this BB cream actually does contain a myriad of organic ingredients!
It is also vegan, cruelty-free, gluten-free, and 98 percent natural.
Now, you do hear everywhere that it does not fly to use a moisturizer with SPF as your only sun protection. Andalou Naturals says this one has an SPF of 30.
Do take that with a grain of salt, because it very much depends on how much of the product you slather on. In my personal experience, it has been enough to rely on the SPF of just this one Beauty Balm. Beware, though – I'd put it on rather heavy-handedly and re-apply during the day.
In the case of mineral SPF, the physical barrier is what provides the protection, so to err on the safe side, go with a wallop over a smidge. As an added benefit, by using more you'll go from light coverage to medium coverage or more – which can be quite flattering.
Note that Andalou's Beauty Balm has more of a dewy finish than a matte one.
Tip: Andalou Natural has more tinted moisturizers: the sheer tint Beauty Balm with vitamin C complexion defense and the 1000 roses CC color + correct with rose stem cells (sheer beige). Both have SPF 30.
Green P3ople Age Defy+ Tinted DD Moisturizer
Green P3ople's tinted DD cream is one of the best organic tinted moisturizers I've had the pleasure of coming across.
It is on the pricier end, compared to drugstore brands. The sample I used went a long way, and this little gem became part of my morning routine for a short while. It has an SPF of 15.
While the SPF protection here is almost negligible, this tinted moisturizer checks all the other boxes.
There is no slathering it on when you're trying to have a sample last as long as possible. Or, more elegantly worded, buildable coverage is an awesome concept, but more suited to products that you have a lot of on hand.
The concepts of DD cream and "buildable coverage" are very well explained on the official website: DD cream equals natural BB cream + CC cream + SPF. And I can confirm that this DD moisturizer layers exceptionally well for more coverage if needed. However, some BB creams (like the one above by Andalou Naturals) do contain SPF.
What makes this one such a catch?
Green Pe3ople's tinted moisturizer contains 98% natural ingredients and 13% certified organic ones. The default coverage is lightweight but it does really smoothen and even out the complexion. Almost like magic – it does something to my skin that I was not expecting.
This is such a lovely natural tinted moisturizer and the lightweight coverage makes my skin look luminous. For everyday use, it is most flattering. Green P3ople lifts my skin's texture to a whole different level.
According to the product description, this may be due to a "unique colour correction technology to reduce redness and balance out sallowness".
No idea how that works – all I can attest to is that it does indeed work.
While it promises some protection against UVA and UVB rays, I have not relied heavily on its sun protection. An SPF of 15 is simply not enough for me to risk it. That's not to say it is pointless; it all depends on your skin type.
And even though this moisturizer is packed with fancy anti-aging substances (read more about what those do on the official website) I would even recommend it to someone with younger or even acne-prone skin. The slightly matte finish is very flattering.
It comes in two different shades. You can achieve a range of coverage effects from this multi-purpose DD cream, from light to full. If you're looking for an organic tinted moisturizer with more coverage, check out their website describing a few easy steps to achieving a gorgeous natural glow.
Pacifica Alight Multi-Mineral BB Cream
Let's start with the good: Pacifica is a vegan brand. That's right – all of their products are vegan. It's basically one of their core principles as a brand.
While fairly natural, on the organic front, Pacifica skincare and makeup products are not exactly front-runners.
With that said, Pacifica's Tinted moisturizer deserves to be mentioned here, because:
They are so animal friendly. Never tested on animals, and completely vegan. Some days, that's all I need to know, really. When you don't want to wait for something rare and slightly more exclusive to show up in the mail. As a conscious consumer, this stuff may not be high-end organic skincare but it can be the least funky you'll find for right now. It's affordable, and no bunnies were harmed in the process.
It contains coconut water, hyaluronic acid, and stem cells of iris flowers and Damascus rose. The tint comes from natural minerals: iron oxides and titanium dioxide.
Hyaluronic acid is great for hydrating the skin. To put some in a tinted moisturizer or BB cream makes total sense. I love using hyaluronic acid gel or serum and always love seeing it on the ingredient list of another product.
Pacifica's Alight Multi-Mineral BB Cream is pleasant to use. It is a little strange upon application but the end result is neat. I've been using it all summer long and may buy it again unless I decide to splurge on a higher-priced one. It does not provide a whole lot of coverage and most certainly not a lot of sun protection. In all fairness – it does not claim to contain any SPF.
When putting it on, it seems to curdle at first, and only after a second or twenty of keeping the light rubbing going does the stuff blend in. Once that happens, the result is fine and it does indeed give my skin enough coverage and a natural-looking glow.
COOLA Organic Rosilliance BB Cream (SPF 30)
Coola has a tinted moisturizer, sunscreen, and foundation, and the ingredients are largely organic. Alas, I have not tried it but if you're on a quest to find the best organic tinted moisturizer that also contains SPF, this one is a serious contender.
Coola is a pretty cool clean beauty brand, pun intended, though it is slightly on the pricier end compared to drugstore brands. Amazon has it here.
Rosilliance is lightly hydrating and infused with rose stem cells. This is a lightweight formula and I'm seriously impressed that it contains enough mineral pigments to provide that SPF 30. Titanium dioxide is responsible for that, and 70% of its ingredients are organic. Water resistant, vegan, and non-comedogenic.
Since this one is so easily available on Amazon, maybe I should let my infatuation with Green Pe3ople's DD cream go and give this one a shot!
Juice Beauty Tinted Mineral Moisturizer BB
Juice Beauty's tinted mineral moisturizer BB looks very enticing. I haven't had the pleasure of using this one, so can't say much else about it.
However, it has many great reviews and checks all the boxes. As a tinted moisturizer that is made with organic ingredients and contains SPF, you may want to consider this one as well.
The SPF 30 comes from zinc oxide. It does not specify whether this is non-nano zinc oxide. However, considering the ethos of this brand, we can almost certainly assume they wouldn't use any dodgy substances.
Juice Beauty products are formulated without potentially harmful ingredients such as parabens, petroleum, propylene or butylene glycols, silicones, talc, carbon black, phthalates, sulfates, PEGs, TEA, DEA, GMO, artificial dyes, or synthetic fragrances. And they are never tested on animals.
Did you know…?
Did you know a broad-spectrum SPF refers to a component blocking both UVA and UVB rays? The SPF (sun protection factor, not necessarily broad spectrum) only goes for how well it dodges UVB rays. The minerals zinc oxide and titanium dioxide are natural ingredients and they are on the FDA's list of substances providing broad-spectrum protection.
100% Pure Fruit Pigmented Tinted Moisturizer
Ultra-hydrating tinted moisturizer made with aloe and cucumber juice, pigmented by fruit. Refreshes skin while providing dewy, light-medium coverage.
The vegan and ultra-lightweight tinted moisturizer formula refreshes and leaves skin with a dewy, hydrated glow.
Infused with organic white tea, açai and pomegranate oils, and hydrating aloe juice to calm and quench dry skin. Packed with vitamins and antioxidants from fruit to nurture and nourish.
Clean and cruelty-free tinted moisturizer colored with cocoa and fruit pigments for light to medium coverage and a dewy finish. Only one of the ingredients is organic.
Conclusion
When the occasion does not call for a heavy makeup look, multitasking products with a sheer tint are a great option to look like the best natural version of yourself. It's the secret ingredient for a 2.0 version of your skin texture – even without any further makeup.
Of all the skincare products and cosmetics in my makeup bag, I'm almost always comfortable facing the day with just some tinted moisturizer and cruelty-free mascara. For fancy occasions, one may need a bit more than that, sure. But for a more natural look, it is perfection.
I hope you've enjoyed this escapade to the land of organic tinted face moisturizers. Which one will you add to your beauty routine?